Carnival Game Rentals In West Bloomfield
  Games

Fun games for your event.  **PRICES SUBJECT TO CHANGE BASED ON HOLIDAYS AND/OR DEMAND**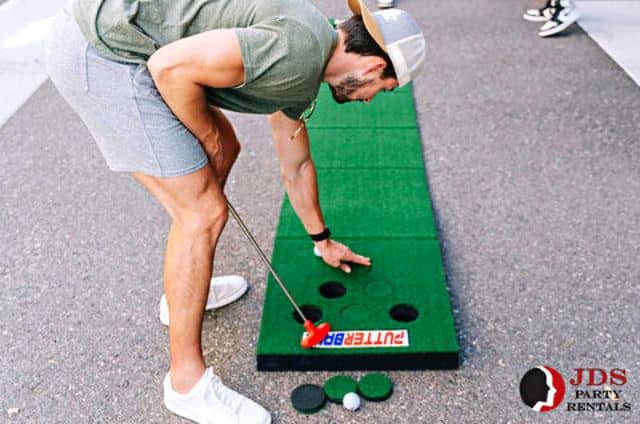 Featured Carnival Game Rental:
PutterBall Mini Golf Game
If you're looking for a fun and challenging activity to enjoy with friends or family, our Putter Golf Game Rental is a great choice! Putter golf is a fun mini golf that can be played indoors or outdoors. Challenge your friends and family to see who can make a hole in one first!
BOOK NOW!
Carnival Game Rentals For All Ages
Renting carnival games for a fun game night at home in
West Bloomfield
with friends is an excellent way to create a festive and entertaining atmosphere that everyone will enjoy. JDS Party Rentals has a wide variety of party game rentals available for rent that are perfect for all ages and skill levels, from classic games like our Outdoor 4 In-a-Row to more challenging games like Yard Pong.
One of the biggest advantages of renting yard games is they can be easily set up in any space and they won't take up too much room so you can have multiple games going on at the same time. This makes them a great option for hosting a party or event at home in your back yard!
Carnival games also offer a great opportunity for friendly competition and team building, as guests can work together to beat high scores. This can help create a fun and inclusive environment where everyone can feel involved and engaged. And most of our games are suitable for all ages, so the kids can even participate and challenge their parents to a game!
Overall, renting carnival games for a fun game night at home in West Bloomfield with friends is a great way to create a lively and enjoyable atmosphere that is sure to be a hit with everyone. Whether you're hosting a birthday party, family gathering, or just a casual get-together with friends, party game rentals are a fun and entertaining addition that will keep everyone entertained for hours on end.
Major Minds Interactive Match Game
Need a unique way to entertain your guests during your wedding reception? Look no further than Major Minds interactive game! Not only is it fun and engaging, but it can also be a great icebreaker for guests who may not know each other well.

Major Minds is more than just a fun way to pass the time. It can also be customized to fit the theme of your wedding. For example, if you're having a beach wedding, the cards could feature images of seashells, starfish, and sandcastles. Many couples use images that are important to their relationship to totally customize the game for the wedding.

Not only will your guests love playing the game, but they'll also appreciate the thought and effort you put into making your wedding day unique and memorable. So why not add an interactive memory match game to your wedding reception? It's sure to be a hit with guests of all ages!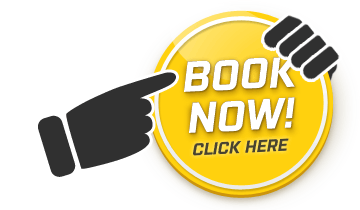 How To Book Your Carnival Game Rental
We have an easy online booking system that allows you to add your favorite carnival game rentals your next game night or event in West Bloomfield. You can easily pick out your favorite yard games for your next event and reserve them with our easy online reservation system. If you need assistance with your rental reservation, JDS Party Rentals is here to help!
Remember, we are not just a Detroit game rental company, we also have other party rentals for rent. We also carry
custom backdrop rentals
, tables and chairs, tent, concession, and more!
Our primary service area is Detroit, Mi. Other than that, we also provide our services in Hazel Park, Southfield, Sterling Heights, Warren, Troy, Femdale, Oak Park, Eastpointe, Harper Woods, Taylor, and its surrounding areas.
Select the Date and Times of your event.
Select the Inflatable Slide rental you are interested in.
Input your information, as well as where the event will be held.
Pay a small deposit or pay in full.
Book Now
Why Choose JDS Party Rentals For Your Carnival Games?

Are you looking for a fun and exciting way to keep your guests entertained during an upcoming family event or party? Look no further than JDS Party Rentals! As a company dedicated to providing high-quality carnival and yard games, we guarantee that your event in West Bloomfield will be a huge success with our amazing selection of available rentals.

One of the key reasons customers rent carnival games from JDS Party Rentals is our commitment to superior customer service. We pride ourselves on providing top-notch support to all of our customers, ensuring that your experience with us is seamless. We are committed to providing you with exceptional customer service throughout your entire rental process. We are here to answer any questions or concerns you may have, ensuring that your experience with us is hassle-free and enjoyable.

In addition to our exceptional customer service, JDS Party Rentals offers a vast array of party game rentals that will keep your family and friends entertained for hours. From classic party game rentals like Big Uno and Big Outdoor 4 In A Row to Yard Pong and PutterBall Golf, we have something for everyone. Our games are perfect for all ages and skill levels, making them an ideal addition to any family gathering or celebration in West Bloomfield.

JDS Party Rentals is the perfect choice for parents looking to create a fun and engaging game night at their next family event or party. With our exceptional customer service and extensive game selection, we are confident that you will enjoy the rental process from beginning to end. So why wait? Contact us today to book your next party game rentals and see for yourself why we are the premier provider of carnival and yard games in the area.
Our Service Area
Proud to Serve The Following Areas:
Ferndale
Flint
Grand Blanc
Harper Woods
Hazel Park
Hamtramck
Lathrup Village
Madison Heights
Oak Park
Saint Clair Shores
Southfield
Taylor
All areas in between
If your party or event is beyond that radius, just let us know! We may be able to make special accommodations to suit your event.
NOTE: Fees may vary depending on how far you are outside our service area.
Customer Who Rent Carnival Games Also Reserve: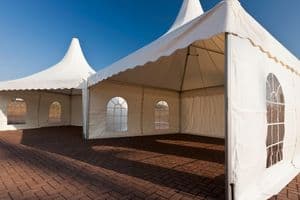 Tents
Beat the weather and give your guests the perfect place to mingle. We have a huge selection of tents for your wedding, graduation or corporate event. Combine a tent with sidewalls for added protection.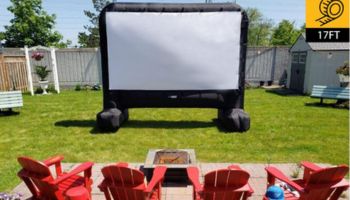 Audio & Video
Are you hosting a back yard party or movie night? Stop by our audio and video selection and reserve your movie night package rental! Your guests will love to making movie night memories under the stars!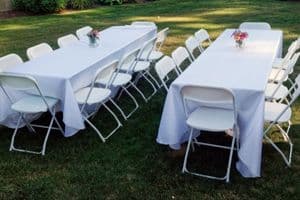 Tables & Chairs
We all need a spot to place our plates and sit down at any event or party. Our tables and chairs offer the perfect place. We also offer linen covers for our tables and chairs to match your party décor or theme.
Frequently Asked Questions About Carnival Games