Tents

**PRICES SUBJECT TO CHANGE BASED ON HOLIDAYS AND/OR DEMAND**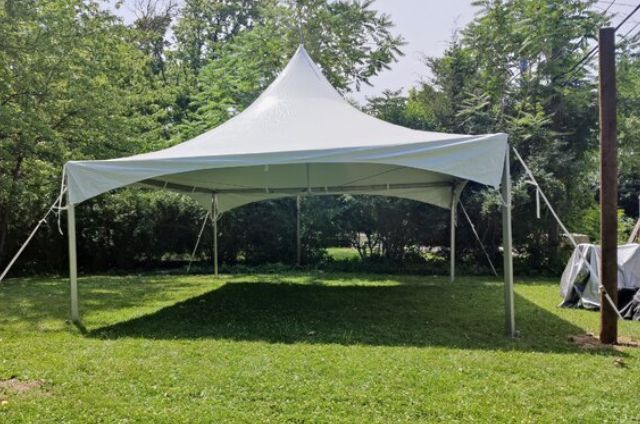 Featured Tent Rental
20x20 High Peak Tent
Introducing our 20x20 High Peak Tent - the perfect addition to any outdoor event! This tent rental is made with high-quality materials that are designed to withstand the elements and provide a safe and comfortable space for your guests.

This tent features a high peak design that adds a touch of elegance to any event. The spacious 20x20 size provides ample room for tables, chairs, and other event essentials. It's also equipped with sturdy poles and straps to ensure stability and safety.

Overall, our 20x20 High Peak Tent Rental is a reliable and stylish option for any outdoor event. Invest in this tent to ensure that your guests are comfortable and protected from the elements.

Note: Tent must be staked into grass or dirt surfaces.
Bonus: We handle the setup and teardown, so you can focus on partying like a rockstar!

Book NOW!
JDS Party Rentals for Your Tent Rentals Needs in Detroit
Hey there, party planners of Detroit! Are you on the hunt for the perfect
tent rental
? Look no further, because JDS Party Rentals has got you covered—literally! We're not just any
tent rental company
; we're your go-to for all things party and event-related in the Detroit area.
The Perfect Shade for Every Event
If you're planning an event, you know how crucial it is to have the right tent. Whether it's a sunny summer barbecue or a chilly fall wedding, a tent is a must-have. It provides the perfect shade and shelter, ensuring that your guests are comfortable no matter what Mother Nature has in store. And let's be honest, we all know how unpredictable Michigan weather can be!
We offer a wide variety of party tent rentals to suit any event, big or small. From intimate backyard gatherings to grand church events, we've got the tent that will fit your needs and your space. Our range includes everything from high peak tents that add a touch of elegance to canopy tents that are perfect for casual get-togethers.
Easy Booking and 100% Satisfaction
We know planning an event can be stressful, so we aim to make the
tent rental
process as smooth as possible. When you book with us, you're not just getting a tent; you're getting peace of mind. We offer 100% satisfaction to our customers for all their event needs. Our professional experts are always on hand to help you put together an excellent package for your event. And if you're looking for some extra perks, just ask our team about special concessions!
Built for Michigan Weather
Michigan weather can be a bit, well, crazy. One minute it's sunny, and the next, you're caught in a downpour. But don't sweat it; our tents are designed to withstand the elements. Made from high-quality materials, they provide a safe and comfortable space for your guests, come rain or shine.
All-Inclusive Service
Worried about setup and removal? Don't be! We handle all the heavy lifting so you can focus on enjoying your event. Our
party tent rentals
come equipped with sturdy poles and straps to ensure stability and safety. And the best part? Setup and removal are included in the rental, so you won't have to lift a finger.
Contact Us Today!
So, if you're in the
Detroit
area and in need of a reliable and stylish
tent rental
, give us a call. We're committed to making your event a success and keeping your guests comfortable. When you're looking for the best tent rentals in Detroit, JDS Party Rentals is the name you can trust. If you need tips for a tent rental, check out our
Guide to Tent Rentals
blog page for advice!
More Than Just Tent Rentals:
The Complete JDS Party Rentals Experience

So, you've got the photo booth sorted, the playlist is fire, and the guest list is buzzing. What's next? Ah yes, the tent rental! At JDS Party Rentals, we're about creating the ultimate party atmosphere. But let's get back to tents for a sec because, let's face it, they're kinda our thing.

When we say we're your one-stop-shop, we mean it. Sure, we specialize in tent rentals, but did you know we also offer tables, chairs, and even photo booths? Yep, you can get it all right here. And the best part? Our top-notch service is consistent across all our party rentals. So, whether you're renting a tent or a table, you're getting the JDS quality stamp every time.

Speaking of special occasions, let's talk weddings. Our wedding tent rentals are the perfect backdrop for your "I do's" or your first dance as a married couple. With elegant high peak designs and ample space, our wedding tent rentals add that extra touch of magic to your special day.

Where do you want your tent? In your backyard? At a local park? Near the Detroit River? You name it, we'll set it up. Our team will handle all the heavy lifting, so you can focus on, well, lifting your spirits and those of your guests! We're all about making your event as stress-free as possible.

And we get it; the last thing you want is a dingy tent. That's why we make sure all our tents are cleaned and sanitized before they make their way to your event. Health and safety are top priorities for us, right up there with making sure you have the time of your life.

While a tent provides essential cover, let's not forget about seating and table space. After all, where are you going to put that awesome snack spread or those chic centerpieces? We offer a range of tables and chairs that perfectly complement our tents, making your event space functional and stylish.

Are you a Detroit Lions fan? Planning a tailgate party? Leave that old, worn-out tent in your shed because JDS is here. Our professional-grade tent rentals are perfect for any tailgating event, ensuring you and your fellow fans are protected from the elements. So go ahead, cheer for your team while we take care of the rest.

Worried about the scorching Detroit summer? Fear not! Our tent rentals are designed to offer optimal ventilation, ensuring your guests stay cool even when the temperature rises. So go ahead, dance the night away without breaking a sweat!

So, if you're in the Detroit area and you're looking to throw an event that people will talk about for years to come, give JDS Party Rentals a call. We're more than just a tent rental company; we're your partner in creating unforgettable experiences.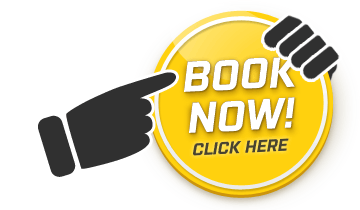 How To Book Party Tent Rentals
Look further for your Detroit area tent rental, JDS Party Rentals is here to help! JDS Party Rentals has a team of professionals who can set up the
tent rental Detroit
within no time. Setting it up would be the last thing any of our clients has ever worried about! If you are unsure which would be the perfect tent rental near Detroit for your event, our event specialist is here. All of our tents are in great shape, and there isn't a single scratch on them.
Remember, we are not just a
tent rental company
, we also have other party rentals for rent. We also carry
custom backdrop rentals
, tables and chairs, photo booths, concessions, and more!
Our primary service area is Detroit, Mi. Other than that, we also provide our services in Hazel Park, Southfield, Sterling Heights, Warren, Troy, Femdale, Oak Park, Eastpointe, Harper Woods, Taylor, and its surrounding areas.
Select the Date and Times of your event.
Select the Inflatable Slide rental you are interested in.
Input your information, as well as where the event will be held.
Pay a small deposit or pay in full.
Book Now
Our Service Area
Proud to Serve The Following Areas:
Detroit
Ferndale
Flint
Grand Blanc
Harper Woods
Hazel Park
Hamtramck
Lathrup Village
Madison Heights
Oak Park
Royal Oak
Saint Clair Shores
Southfield
Taylor
Troy
Warren
West Bloomfield
All areas in between
If your party or event is beyond that radius, just let us know! We may be able to make special accommodations to suit your event.
NOTE: Fees may vary depending on how far you are outside our service area.
Customer Who Shop For Tent Rentals Also Reserve: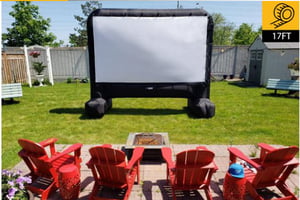 Audio & Video
JDS Party Rentals is excited to announce ourselves as the premier audio and video equipment company in Detroit. We provide the best quality audio and video equipment rentals for any kind of event!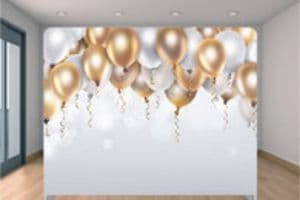 Backdrops
Backdrops for our Photo Booth Rentals can really help set the mood at your event. Choose something that matches your theme or find something completely off the wall. The choice is yours.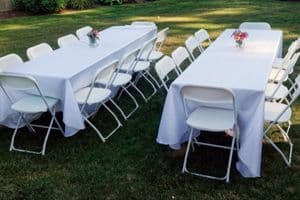 Tables & Chairs
We all need a spot to place our plates and sit down at any event or party. Our tables and chairs offer the perfect place. We also offer linen covers for our tables and chairs to match your party décor or theme.
Frequently Asked Questions About Renting Party Tents