Your #1 Detroit Party Rentals
JDS Party Rentals is a well-known provider for Detroit party rentals. We are committed to 100% customer satisfaction through accountability and affordable value with our great party rental Detroit Mi products. We are a licensed company to provide our services in Metro Detroit and its surrounding areas. We provide our services to various corporate events, non-profit organizations, churches, alumni, graduations, family reunions, small gatherings, children's birthday events, and just about any event or party you are having. We pride ourselves on being the go-to Detroit party rental company.
We are proud to provide our service to various residential and commercial customers with our party rentals in Detroit. Over the past years, we have assisted multiple people to plan unforgettable events with our party rentals in Detroit MI. JDS Party Rentals comes to you with an impeccable reputation for delivering the best party equipment available, from tent rentals to photo booths and everything in between. We love the state of Michigan and servicing the community with the best and most reliable party equipment rental Detroit has to offer.
Our knowledgeable and hardworking staff will help you with the best Detroit party rentals, which in turn would ensure that you have the best event you can ever host! We use the best equipment for party rentals in Detroit Michigan! You should also know that the highest quality equipment comes from only at JDS Party Rentals.
Our address is 24330 John R Rd Suite 229, Hazel Park, MI 48030, and we serve within this area and its surrounding places too!
The Best Party Rentals Detroit Service Provider
JDS Party Rentals provides a one-stop shopping experience in Detroit, MI. We provide the best party rentals Detroit services to both commercial and residential customers at an unbelievable price. We are not most Detroit party rental companies; our expert staff knows our equipment and can handle the setup and takedown without any hassle. We understand the importance of your event and would do anything to provide you with a level of reliability and top-notch service.
Our website has a complete online showroom that displays all our party rental metro Detroit items. We encourage you to visit our inventory and check out our photo booths, backdrops, audio & video rentals, tents, tables, chairs, and many other party rentals you are interested in renting for your event. If you do not see any item on our list, give us a call at 248-825-3395 or email, and we will happily get it arranged for you.
Anyone can provide a Detroit party rental service. You will have the comfort of knowing that we are one of the leading companies for Detroit area party rentals. At JDS Party
Rentals, you would be working with your own professional and qualified accounts manager, backed by a whole team of skilled event planners. Our team will go above and beyond to provide you, our customer with the best party rentals Detroit.
How To Book Party Rentals Detroit Mi
We understand that booking a party rentals Detroit Mi can be hectic. This is the reason why we offer a 24x7 booking service on our website. We have years of experience when it comes to booking party rentals metro Detroit. Be it for a particular birthday party or backyard celebration. We are there to help you out with your Detroit party rentals. You can check out our items online or even give us a call at 248-825-3395. We would love to know more about your next party and suggest ways to make it even more amazing than ever!
To book your party rentals Detroit, follow the steps mentioned below:


Click on "Add to Cart" for your party item rentals, Detroit, Michigan.


Choose your event date and time.


Fill in the additional information requested on our website.


You can either select from the options which say "Continue Shopping" or "Checkout."


After you click "Checkout", you would need to fill in your contact information.


Choose your mode of payment.


Pay the amount shown on the screen.


You are all set with your metro Detroit party rentals for your next event! For any queries, get in touch with us, and our customer executives will help you out without any hassle.
Why Choose Us for Your Party Rental Detroit
We have been helping to create unforgettable luxury parties ever since they were introduced to our party rentals Detroit area. We are known to provide top-notch services with creative, eye-catchy design aesthetics and bringing your innovative ideas to your party rental Detroit.
When you come to us for party rentals Detroit metro area, it is a game-changer. We will set up the equipment before your event starts and pick it up at the venue once your event is over. With our party rentals Detroit, you can now save money, maximize your budget while staying on budget, guide you with your creative direction, prioritize your style, and reduce time and stress. So why would you need to look into the hectic schedule of your party when you have us? When you book our Detroit party rentals, it is truly an experience. Our professional staff knows how to handle Detroit, Mi party rentals. Set the mood and curate the perfect design aesthetics. This is where you stop doing what you are doing and have some fun! After all, it's your party!
Our Service Area
Our main party rentals Detroit, MI area is not all we cover. We also serve in Hazel Park, Southfield, Sterling Heights, Warren, Troy, Femdale, Oak Park, Eastpointe, Harper Woods, Taylor, and its surrounding areas.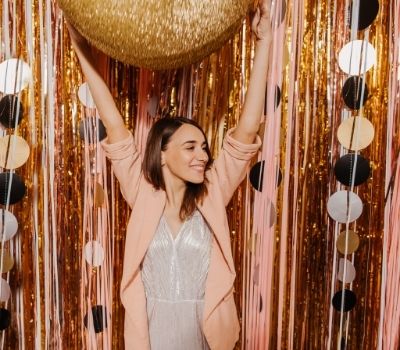 24/7 Online Ordering Process
The Reservation Process is Super Simple:

1. Select your party or event date and time.

2. Select the item(s) you are interested in renting.

3. Input your information, as well as where the event will be held.

4. Pay a small deposit or pay in full. No minimum order required!

It's that simple!
Book Today
Event Rental Party Packages
Whether you've planned an end-of-year celebration, school carnival, team celebration, or class birthday party, kids of all ages are sure to enjoy a customized party package. Our easy-to-operate snow cone machine, lighting, and sound equipment rentals are ideal for children's events for any school. Our rentals can help you cook classic carnival food, plan a dance, or even have musical or theatrical performances. You will enjoy a stress-free experience, as there's no need to drive from place to place piecing your event rentals together.

JDS Party Rentals offers all the event rentals near you that you will need for you party or event! Contact us to get more information on our event rental party packages. With JDS Party Rentals planning your party will be a breeze.
Table, Chair, and Tent Rentals
Our party rentals include both indoor and outdoor accommodations. Whether you're hosting at home, at a facility, or outside at a park, we have the perfect supplies, seating, and dining accommodations for your guests.

With JDS Party Rentals you'll never be short on tables or chairs, and you won't need to worry about having enough space to host your guests. We help you create the customized events your guests are sure to remember.
Affordable Event Rentals and Party Rentals in Metro Detroit
JDS Party Rentals is Metro Detroit's up and coming event rental experience provider offering unique solutions for everything from personal parties to corporate brand activations. JDS Party Rentals provides photo booth rentals, backdrops, table rentals, chair rentals, and even tent rentals for you party or event rental needs. We've had the opportunity to work with wonderful clients from the Girl Scouts of America, City of Detroit, and the Delta Theta Sigma Sorority to the Detroit police Department, Lakeshore School District, the Sigma Gamma Rho Sorority and even the IRS. That's right, we have amazing clients and you could be one of them!