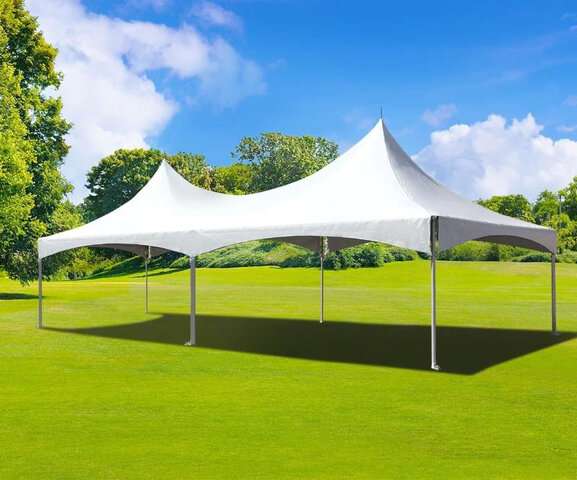 20x30 High Peak Tent
Actual Size: 20' x 30'
Setup Area: 30' x 40'




Introducing the 20x30 High Peak Tent, the perfect addition to any company event or outdoor gathering. This tent is designed to provide ample space for guests to mingle and enjoy the festivities, while also offering protection from the elements. Crafted from high-quality materials, this tent is built to withstand harsh weather conditions, ensuring that your event can go on without any interruptions. The high peak design not only adds a touch of elegance to your event, but also provides additional headroom, making it easy for guests to move around comfortably.
The 20x30 High Peak Tent is also incredibly versatile, making it suitable for a wide range of events. Whether you're hosting a corporate event, a wedding, or a family gathering, this tent will provide the perfect shelter for your occasion.
With its sturdy construction and stylish design, the 20x30 High Peak Tent is sure to impress your guests and make your event a memorable one.
*Includes setup and removal