Troy's Best Audio And Video Equipment Rentals
  Audio and Video

**PRICES SUBJECT TO CHANGE BASED ON HOLIDAYS AND/OR DEMAND**
Our Selection Of Audio And Video
Equipment Is Unbeatable!
We are excited to announce ourselves as the premier audio and video equipment company in
Troy
. We provide you with the best quality of audio and video equipment rentals. Once you make your booking through our website, we will take care of the rest. We reach your event venue with plenty of time to set up and be prepared for your event. There are no extra delivery charges when we deliver the audio and video rental in your area. Our professional expert will help you with operating the technicalities of video and audio equipment. When you rent from us, you are going to get the best video and audio equipment rentals in Troy.
With our professional sales and service team, once you have confirmed your booking with us, we will deliver a clean and sanitized piece of professional-grade equipment to your venue. We will provide the video and audio equipment rental in Troy Michigan before your event starts. We pride ourselves when it comes to a quick response time. Our clients have put their faith in us whenever there is an event they are hosting! Call us today at 248-825-3395, or you can also place your bookings via our website.
If you need audio and video equipment in Metro Troy, we are there for you! Our services are fast and efficient, and we can get audio and video equipment dropped at your venue in less than 5 hours. We will also assist you in booking the equipment from our website if you face any issues.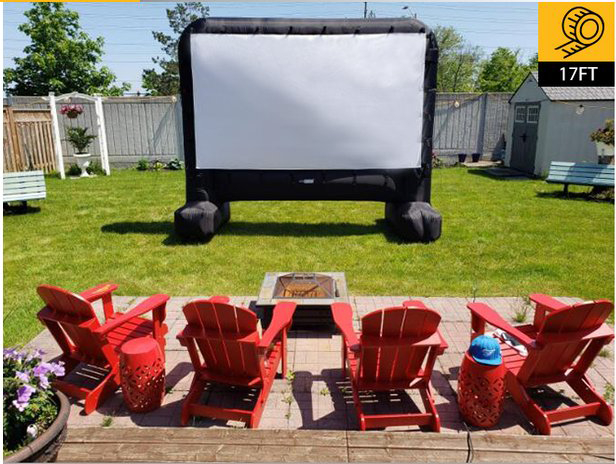 Featured Video Rental:
Movie Night Package - 17ft Screen
You can't go wrong with a night under the stars with your family... unless you decide to invite over friends, family and neighbors. Whether you're looking to host a backyard party and need a smaller screen in your backyard or you are hosting a large event and need a larger movie screen that many people can see at once, we've got you covered.

From backyard barbecues to a date night, we've got the perfect sized inflatable movie screen rental to suit your needs. We've brought our blow up screens to events and backyard of all shapes and sizes. So, no matter what you've got planned, our event host can take care of everything you need, from set up to break down.
Book Now!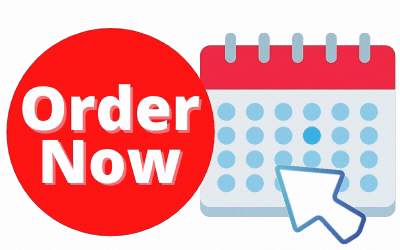 Easy Online 24/7 Booking!
Booking online has never been easier than with JDS Party Rentals!

1. Simply click the book now button
2. Choose the date and time of your party, and
3. Select the item/s you need for your party or event
4. Enter your info and pay a small deposit and that's it!

Our easy-to-use system even lets our customers know what items are available in real-time! From renting bounce houses, bounce houses with slide combos, huge obstacle courses, wedding tents, and chairs to bubble machines....we have it all! Our top-notch staff will deliver on time and make sure your party goes smoothly. WE EVEN OFFER FREE DELIVERY!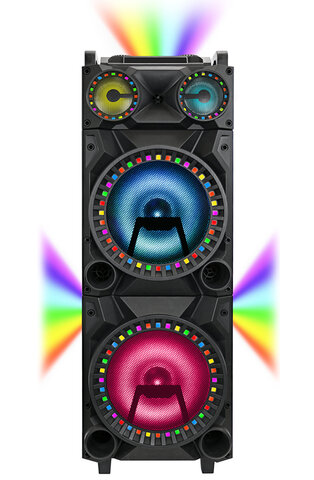 Dual 12" High Powered Party Speaker
The party speaker with built-in amplifier not only streams your favorite songs wirelessly with Bluetooth/NFC pairing, but also includes USB/SD playback. Featuring dual 12" woofers and three 1" tweeters, this speaker will blast 4,000W pmpo of Raw music power while the RGB LED speakers and dome light dance to the beat. Customize your playback with a 5-band graphic equalizer and connect like a Pro with the guitar input and/or dual 1/4" microphone inputs.

Book Now!
Our Service Area
Proud to Serve The Following Areas:
Ferndale
Flint
Grand Blanc
Harper Woods
Hazel Park
Hamtramck
Lathrup Village
Madison Heights
Oak Park
Saint Clair Shores
Southfield
Taylor
All areas in between
If your party or event is beyond that radius, just let us know! We may be able to make special accommodations to suit your event.
NOTE: Fees may vary depending on how far you are outside our service area.
People Who Rented Audio And Video Equipment Also Rented: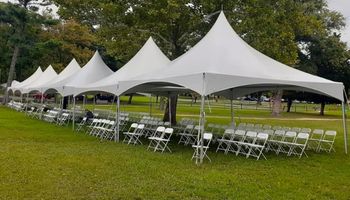 Tent
Rentals
Beat the weather and give your guests the perfect place to be. We have a huge selection of tents for your wedding, graduation or corporate event. Combine a tent with sidewalls for added protection.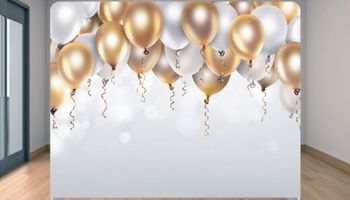 Backdrop
Rentals
Backdrops for our Photo Booth Rentals can really help set the mood at your event. Choose something that matches your theme or find something completely off the wall. The choice is yours.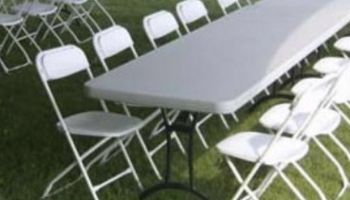 Table And Chair Rentals
We all need a spot to place our plates and sit down at any event or party. Our tables and chairs offer the perfect place. We also offer linen covers for our tables and chairs to match your party décor or theme.


Frequently Asked Questions About Audio And Video Rentals
Does the price include set up and delivery?
Prices include set up, although additional fees may apply for delivery areas farther out. Remember prices do not include sales tax.
Do you deliver outside of Metro Detroit?
Yes, but once again please be aware that due to rising gas prices and the possible need for an extra truck and labor that travel fees will apply. Please call our office for a current quote.
Does the photo booth & photographer rental time include your set up time?
No. We arrive early to set up. The rental time starts once we complete our set up.
That depends on how many rentals we have that day. Generally we arrive 1-3 hours before the rental time begins. If we have a lot of rentals that day, we may need to set up as early as 4 hours in advance. If this is the case, we will call the Friday before to confirm that someone will be at the party location.
Are we responsible for damage to the equipment?
Yes & no. If damage happens due to normal wear & tear, you will not be responsible for damages. If a rented item shows damage or fails during the rental, you should contact the office immediately. If the damage is due to negligence, intentional acts or malfeasance, you are responsible for replacement of the equipment. We don't want that for you or us, so we offer a damage waiver for a small fee that covers any damage caused during the rental.