Interactives

Advanced solutions for your events **PRICES SUBJECT TO CHANGE BASED ON HOLIDAYS AND/OR DEMAND**
Featured Interactive Game:
Major Minds Match Game
Need a unique way to entertain your guests during your wedding reception? Look no further than Major Minds Interactive Game! Not only is it fun and engaging, but it can also be a great icebreaker for guests who may not know each other well.

Major Minds is more than just a fun way to pass the time. It can also be customized to fit the theme of your wedding. For example, if you're having a beach wedding, the cards could feature images of seashells, starfish, and sandcastles. Many couples use images that are important to their relationship to totally customize the game for the wedding.

Not only will your guests love playing the game, but they'll also appreciate the thought and effort you put into making your wedding day unique and memorable. So why not add an interactive memory match game to your wedding reception? It's sure to be a hit with guests of all ages!
 
Book NOW!
Major Minds Interactive Game Can Be Customized
Fundraising
Are you looking for a fun and engaging way to raise funds for your Troy organization or cause? Look no further than our
Major Minds Interactive Game
!
This classic game is perfect for all ages and can be customized with your branding and messaging. Participants have a blast playing in person and it quickly draws a crowd. A donation amount can be set for each round as well as offer prizes for top scores or fastest completion times.
The game can be promoted through social media, email newsletters, and other channels to reach a wide audience. You can also partner with other
Troy
organizations or businesses to sponsor the game and increase visibility and donations.
Not only is an interactive memory match game a fun way to engage donors and supporters, but it's also a great way to collect valuable data and insights. You can track player activity and use the data to improve your fundraising strategy and outreach efforts.
So what are you waiting for? Reserve the
Major Minds Interactive Game
today and watch the donations roll in!
Brand Activations
Are you looking for a fun and engaging way to increase brand awareness and engagement? You have found it in Major Minds Interactive Game! Now imagine your logo or sponsor logos on each one of the tiles.
This is gamification to the max and a sure way to have guests, customers, and attendees interacting with your brand!
Add lead capture and this becomes a perfect tool for exhibitors and retail locations to engage foot traffic and generate leads.
Major Minds is a classic favorite that appeals to people of all ages. By creating a custom game that incorporates your brand's logo, colors, and messaging, you can increase brand recognition and foster a positive association with your brand.
Take your brand activation to the next level with an
interactive game rental
that allows players to earn points and compete with others on a leaderboard. Create engagement by encouraging sharing on social media by offering incentives or prizes to top players.
By incorporating your brand's message and values into the game, you can create a unique and memorable experience that resonates with your target audience. Plus, with the ability to collect data on player behavior and preferences, you can gain valuable insights into your audience and tailor future marketing efforts in Troy accordingly.
Add Major Minds to boost your brand activation efforts. It will be the fun and effective tool that takes your brand to the next level.
Why Customers Choose JDS Party Rentals

Are you looking for a fun and exciting way to keep your guests entertained during an upcoming family event or party? We can help! JDS Party Rentals can help make your Troy event a success with our interactive game rentals.
One of the key reasons customers choose JDS Party Rentals is our commitment to superior customer service. We pride ourselves on our top-notch support to all of our customers, ensuring that your interactive game rental experience with us goes off without a hitch. We are here to answer any questions or concerns you may have throughout the entire rental process.
In addition to our exceptional customer service, JDS Party Rentals offers interactive game rentals that will keep your family and friends entertained for hours. Our games are perfect for all ages and skill levels, making them an ideal addition to any Troy family gathering or celebration, including our Major Minds Interactive Match Game. 
We also offer a Verbal Guest Book option to capture precious memories for the bride and groom. Instead of a traditional written guest book, our Verbal Guest Book allows your guests to leave personalized messages, stories, and well wishes using an interactive audio recording system. It's a fantastic way to create lasting memories and hear the voices of your loved ones for years to come!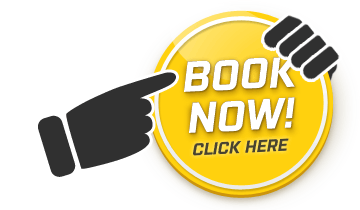 How To Book Interactive Game Rental In Troy
We have an easy online booking system that allows you to add your favorite interactive game rentals to your shopping cart. You can easily pick out your favorite yard games for your next event and reserve them with our easy online reservation system. If you need assistance with your rental reservation, JDS Party Rentals is here to help!
Remember, we are not just an
interactive game rental
company, we also have other party rentals for rent. We also carry
custom backdrop rentals
, tables and chairs, tents, concessions, and more!
Our primary service area is Detroit, Mi. Other than that, we also provide our services in Hazel Park, Southfield, Sterling Heights, Warren, Troy, Femdale, Oak Park, Eastpointe, Harper Woods, Taylor, and its surrounding areas. 
Select the Date and Times of your Troy event.
Select the Inflatable Slide rental you are interested in.
Input your information, as well as where the event will be held.
Pay a small deposit or pay in full.
Book Interactive Games
Our Service Area
Proud to Serve The Following Areas:
Ferndale
Flint
Grand Blanc
Harper Woods
Hazel Park
Hamtramck
Lathrup Village
Madison Heights
Oak Park
Saint Clair Shores
Southfield
Taylor
All areas in between
If your party or event is beyond that radius, just let us know! We may be able to make special accommodations to suit your event.
NOTE: Fees may vary depending on how far you are outside our service area.
Customer Who Rent Interactive Games Also Reserve: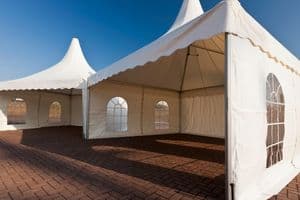 Tents
Beat the weather and give your guests the perfect place to mingle. We have a huge selection of tents for your wedding, graduation or corporate event. Combine a tent with sidewalls for added protection.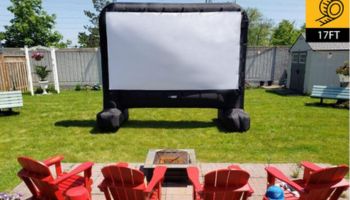 Audio & Video
Are you hosting a back yard party or movie night? Stop by our audio and video selection and reserve your movie night package rental! Your guests will love to making movie night memories under the stars!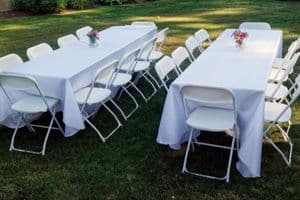 Tables & Chairs
We all need a spot to place our plates and sit down at any event or party. Our tables and chairs offer the perfect place. We also offer linen covers for our tables and chairs to match your party décor or theme.
Frequently Asked Questions About Renting Interactive Games