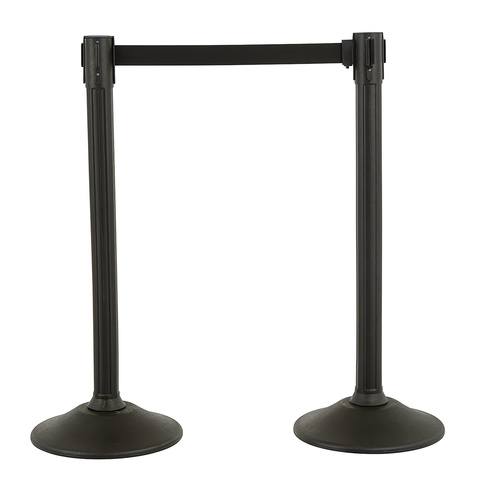 Stanchion - 6.5ft
Introducing our Stanchion 6.5 Feet - the perfect solution for crowd control and queue management. Made from high-quality materials, these stanchions are durable, sturdy and can withstand heavy usage. The sleek and modern design of our stanchions will complement any event or venue, making them a popular choice for airports, banks, museums, hotels, and more.Our Stanchion 6.5 Feet comes with a heavy-duty base that provides stability and prevents the stanchion from tipping over. The retractable belt mechanism allows for easy and quick setup, and the belt extends up to 6.5 feet, making it perfect for creating boundaries and directing traffic flow.
With our Stanchion 6.5 Feet, you can ensure the safety and order of your guests, customers, and employees. The stanchions are easy to store and transport, making them a convenient solution for any event or venue.
Choose our Stanchion 6.5 Feet for a reliable and effective crowd control solution that will enhance the overall experience of your guests and customers.