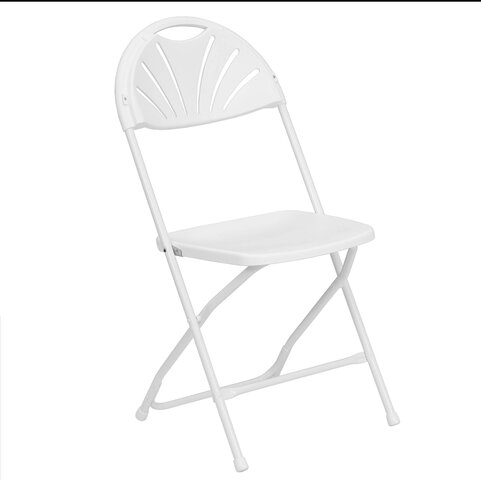 Fan Back Folding Chair
Imagine getting to setup these gorgeous fan back plastic folding chairs outside your venue where wedding ceremonies are held on sunny days as guests sit excitedly awaiting the arrival of the bride. Plastic folding chairs offer an easy seating solution for formal and informal events. Plan high tea, weddings, baby showers, and social events for clients.
Folding chairs are more than ideal for the home to accommodate additional people during dinner parties, holidays, game nights, barbecues and book clubs. Their foldable design allows you to store them in your hall closet, garage or underneath furniture if you're tight on space. With an 18-gauge steel frame built to hold up to 650 pounds you'll have no problem seating all guests.