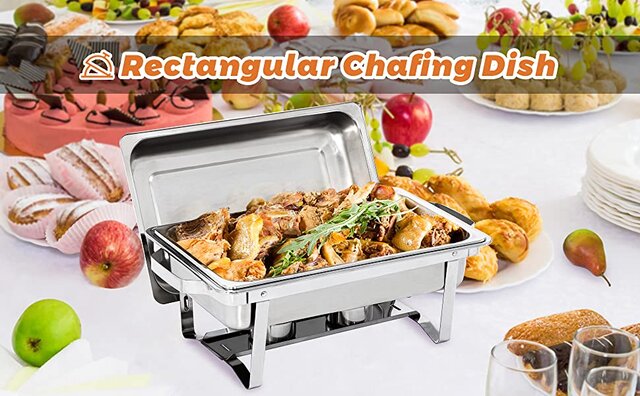 8qt Chafing Dish
*Sterno / burners not included
Introducing our 8qt Chafing Dish, the perfect addition to any catering or hosting event. This elegant and durable chafing dish is made from high-quality stainless steel, ensuring longevity and reliability. The dish features a spacious 8qt capacity, allowing you to serve large quantities of food without the need for frequent refills.
The chafing dish comes complete with a water pan, food pan, and fuel holder, making it easy to set up and use.
Whether you're hosting a wedding, corporate event, or family gathering, our 8qt Chafing Dish is the perfect solution for keeping your food warm and your guests satisfied.