Master the Art of Party Planning with the Help of JDS Party Rentals
Planning a party can be as exciting as the event itself. The anticipation, the preparation, and the vision of guests enjoying themselves can bring immense joy. However, the process can also be daunting, especially if you're unsure where to start. Whether it's a small gathering of friends, a large corporate event, or a festive family reunion, every party requires careful planning to ensure its success. This guide will walk you through the steps of planning a successful party, ensuring that your event is memorable, enjoyable, and stress-free.
Understanding Your Party Needs
The first step in planning a party is understanding your specific needs. What kind of party are you throwing? Is it a birthday celebration, a corporate event, or a casual backyard gathering? The type of party will influence the kind of rentals you'll need.
Consider The Number of Guests You Are Expecting
This will determine the size of the venue, the number of chairs and tables, and the amount of food and drinks required. It's always better to plan for a few extra guests to ensure everyone is comfortable.
Don't Forget About the Party's Theme
A theme can make your party unique and memorable. It can guide your choices for decorations, music, and even the type of rentals you select. Whether you're going for a vintage vibe, a tropical paradise, or a glamorous Hollywood night, your theme will set the tone for your event.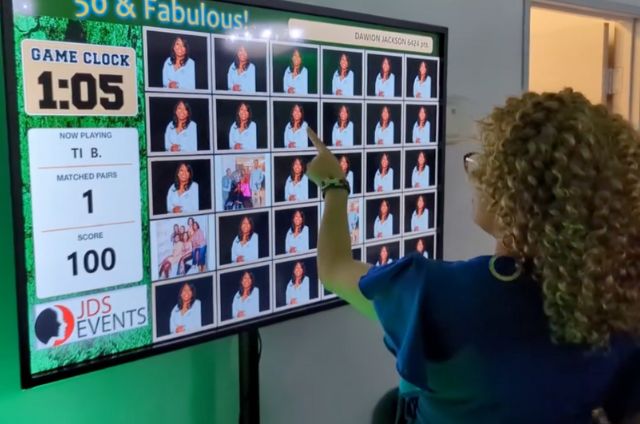 Choosing the Right Party Rentals and Entertainment
Choosing the right party rentals can transform your
Detroit
area event from ordinary to extraordinary. Here are examples of the different types of party rentals you may want to consider and how your party will benefit from having them:
Party Entertainment: Interactive Games
These are a great way to keep guests entertained. From
Major Minds Interactive Match Game
to verbal guestbooks, interactive games can add a fun and engaging element to your party. They can serve as icebreakers, helping guests mingle and get to know each other. They can also add a competitive edge to your party, creating memorable moments that guests will talk about long after the event.
Major Minds Interactive Game
Tents, Tables, and Chairs: The Foundation of Your Party
If you're hosting an outdoor event,
party tent rentals
are an essential part of your setup. They not only provide shade and protect your guests from unexpected weather changes, but they also create a defined space for your party.
Party tent rentals
can be decorated to match your party theme, adding an extra layer of ambiance to your event.
Alongside
tent rentals
, comfortable seating is crucial for any event. Whether it's a formal dinner or a casual get-together, having enough
table and chair rentals
for all your guests is key. The layout of your seating arrangement can also play a significant role in facilitating conversation and interaction among your guests.
Together, tents, tables, and chairs form the foundation of your party setup. They provide the basic structure around which all other elements of your party revolve. So, when planning your event, ensure you give these elements the attention they deserve. With the right setup, you can create a comfortable and inviting space that allows your guests to relax, interact, and enjoy the party to the fullest.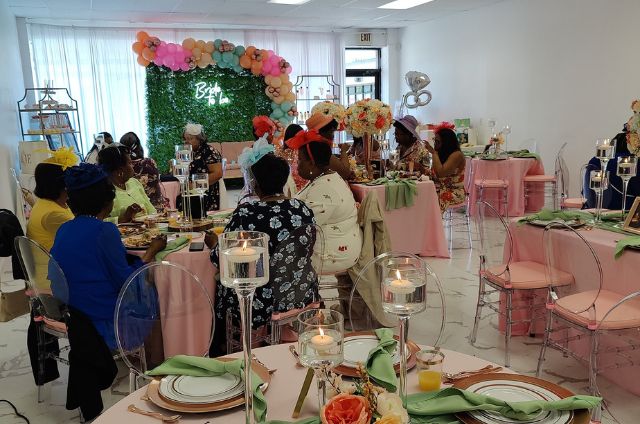 Backdrops and Staging: Setting the Scene for Your Party
Well-chosen backdrop rentals and proper staging can significantly enhance the atmosphere of your event. A backdrop rental can set the tone for your party, providing a perfect spot for photos and adding a touch of creativity. Whether you choose a shimmering 3D cube design for a modern vibe or beautiful cherry blossoms for a touch of nature, the right backdrop can serve as a focal point, drawing your guests' attention and sparking conversation.

On the other hand, if your event includes performances or a dance floor, proper flooring and staging are essential. They ensure a safe and comfortable space for performers and dancers, adding a professional touch to your event. Staging can also help to direct your guests' focus toward the entertainment, making the performances more engaging and enjoyable
See Party Backdrops
Together,
party backdrop rentals
and staging work to set the scene for your party, creating a visually appealing and functional space that enhances your guests' experience. So, when planning your event, consider how these elements can contribute to the overall success of your party.
Photo Booths: The Highlight of Your Party
A
photo booth rental
is more than just a place to take pictures; it's a fun and interactive feature that adds an extra layer of entertainment to your event. At JDS Party Rentals, we offer a range of photo booths that are perfect for any event, from birthday parties to weddings and corporate events. Our
photo booth rental
will encourage guests to let loose, be creative, and capture unique, personalized photos with a variety of props and backdrops.
Not only are our photo booths a hit with guests of all ages, but they also provide a keepsake to remember the event. Plus, with our team handling the setup and breakdown, you can focus on enjoying your event. So, when planning your next party, consider adding a photo booth - it's an experience your guests will love and remember.
Audio and Video Equipment: Amplifying the Party Experience
No party is complete without the right
audio and video equipment rentals
At JDS Party Rentals, we offer high-quality audio and video rentals that can elevate your event. Whether it's speakers for playing music that gets your guests on the dance floor, or a projector for displaying photos or videos, the right equipment can enhance the atmosphere and engagement at your party. With our reliable and easy-to-use equipment, you can ensure your event sounds as good as it looks, creating a truly immersive party experience for your guests.
Choosing and Booking with a Reliable Party Rental Provider Choosing a reliable party rental company is a critical step in your party planning process. A reliable provider like JDS Party Rentals not only offers a wide range of high-quality products but also provides excellent customer service, ensuring that your party planning process is smooth and stress-free.

With a reliable provider like JDS, you can be assured that your rentals will arrive on time and in excellent condition. We can also provide valuable advice on the best rentals for your event, based on our experience and expertise. This guidance can be invaluable, especially if you're planning a large event or if you're unsure about the type of rentals you might need.

Moreover, the process of booking your party rentals doesn't have to be complex. With JDS Party Rentals, you can book your rentals online 24/7. Simply select your items, choose your event date and time, fill in the requested information, and pay a small deposit or pay in full. This online booking system allows you to plan your party at your convenience, without the need to visit a physical store. It also gives you the flexibility to change your bookings as your plans evolve.

In essence, choosing and booking with a reliable party rental company can make your party planning process easier, more efficient, and more enjoyable. So, when planning your next event, consider a provider like JDS Party Rentals that offers both quality products and exceptional service.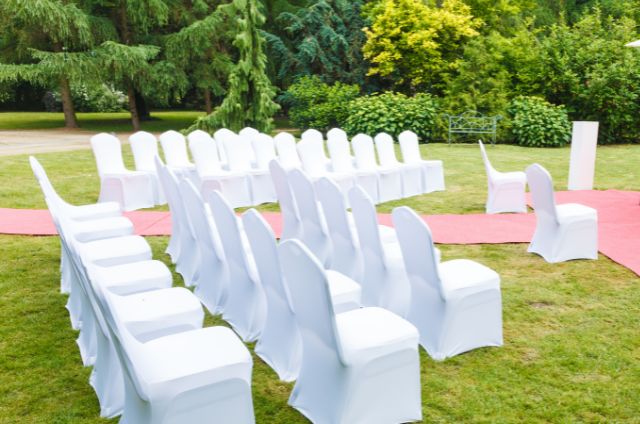 Set Up Your Event
Once you've booked your rentals with JDS Party Rentals, it's time to set up your party. This is where your vision starts to come to life. Arrange your rentals, decorate your venue, and prepare for your guests. Remember, the goal is to create a welcoming and enjoyable atmosphere where your guests can have fun.

Consider the flow of your party. Where will your guests gather when they first arrive? Will there be a designated area for food and drinks? Where will the main activities take place? Think about these details as you set up. A well-thought-out setup can enhance the experience of your guests and ensure the smooth flow of your party. It's all about creating an environment that encourages interaction, celebration, and most importantly, fun.
See Table and Chair Options
Immersing Yourself in the Celebration
Once the planning and setup are complete, it's time to immerse yourself in the joy of the celebration. Allow yourself to be present in each moment, to soak in the laughter, the music, the conversations, and the shared joy of your guests. Parties are, after all, about celebrating and creating memorable experiences.
Engage with your guests, participate in the games, photo-bomb couples taking selfies, and let yourself be swept up in the excitement of the event. Each interaction, each shared laugh, and each dance move contributes to the many memories that you're creating.
As you immerse yourself in the celebration, remember to capture these moments. Snap photos, record videos, and invite your guests to share their experiences on social media. These captured moments, frozen in time, will serve as precious reminders of the joyous event. They'll take you back to the sounds of laughter, the clinking of glasses, the soft glow of the party lights, and the unforgettable memories you created together.
Remember to not just be a host, but also a participant. Enjoy the party, for it's in these moments of shared joy and celebration that unforgettable memories are made!
Our Final Party Planning Words
Planning a party doesn't have to be stressful. With the right planning, the right rentals, and a reliable party rental company, you can host a successful and memorable event. So for your next party, consider JDS Party Rentals - we're here to make your event unforgettable. Whether it's a small gathering or a large celebration, we have the rentals and the expertise to make your party a success.
So start planning your party today and get ready to create unforgettable memories with JDS Party Rentals.
Affordable Event Rentals and Party Rentals in Metro Detroit
JDS Party Rentals is Metro Detroit's up and coming event rental experience provider offering unique solutions for everything from personal parties to corporate brand activations. JDS Party Rentals provides photo booth rentals, backdrops, table rentals, chair rentals, and even tent rentals for you party or event rental needs. We've had the opportunity to work with wonderful clients from the Girl Scouts of America, City of Detroit, and the Delta Theta Sigma Sorority to the Detroit police Department, Lakeshore School District, the Sigma Gamma Rho Sorority and even the IRS. That's right, we have amazing clients and you could be one of them!